Fantasy Hairstyles Few Of The Trendy Ones -2022
Just buffer, 6 months ago
5 min

read
163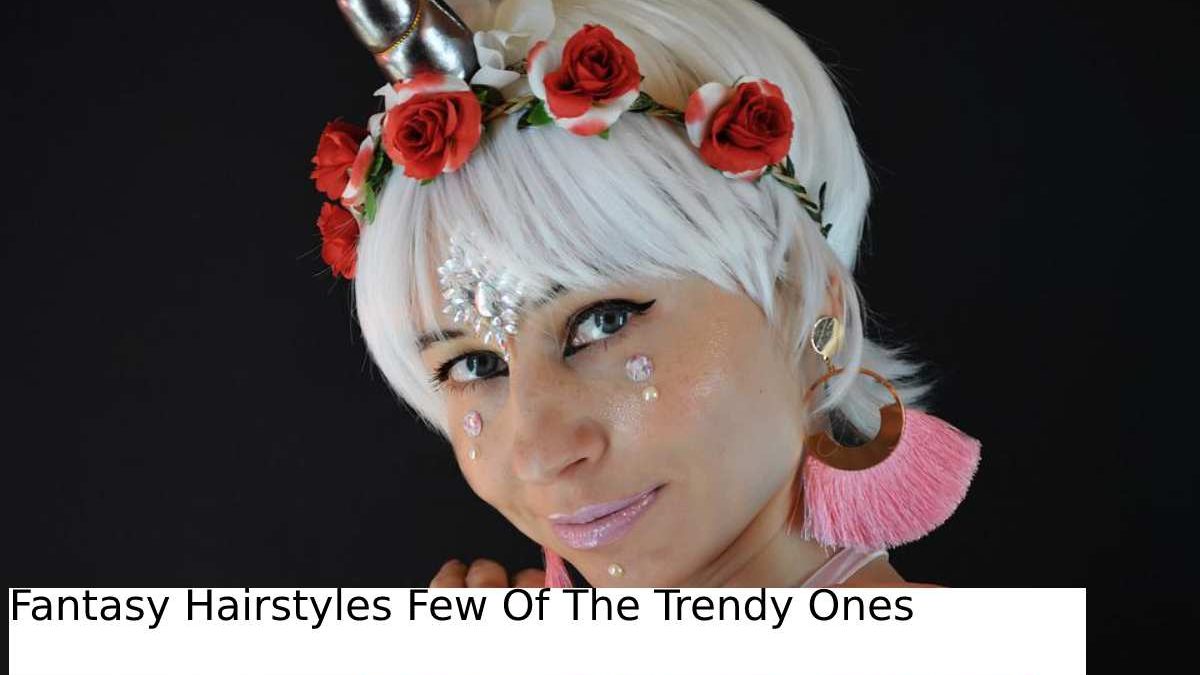 Fantasy hairstyles are one new trend in this generation. People like to try new things with their hair and try new and different hairstyles to look unique. Like clothes, jewellery, fashion hairstyle has also become a new trend in this generation, so here is a few fantasy hairstyle you can try out to look more outstanding in any party function or day to day life.
Also Read- Aloe facial cleansing foam
Stylish hairstyles are harder to find in men. I mean, there aren't many options when you look at it. It's difficult, but not impossible; In fact, here are some ideas for elegant long hairstyles. Some of these hairstyles are easier to achieve than others, and others are more difficult.
Beauty And The Beast Emma Watson's Hairstyle Is One Of The Fantasy Hairstyles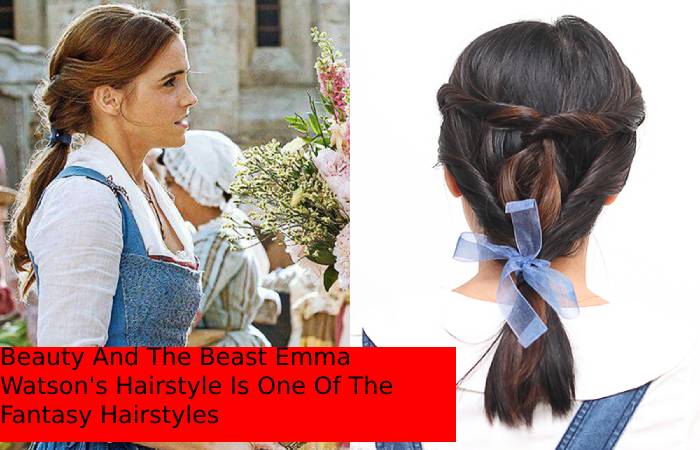 Follow the Steps to get the beautiful hairstyles:
Step 1 : After combing part of the hair into two parts from the middle
Comb your hair with a brush and gently part it from the middle.
Step 2:  roll out your hair with the curler
Curl both sides of the hair with a curling iron. This makes it much easier to twist the hair and gives it more volume!
Step 3: Select one section of hair
Once you have brushed and curled your hair, divide it into two main sections, front and back. Pick up two sections from the front and keep them separate from the rest of your hair. Wear a headband or regular clips to keep those strands from falling down your back.
Step 4:  From the top of your hair, pick up a section and tie it together
Take a section of your hair to form a small ponytail. You should leave some hair above his ears as we will need a thick section when we start twisting the hair. Before tying your hair back, comb it a third time or add some hairspray and lift it slightly to add some volume to this area.
Step 5:Twist each side of the hair to be cut
After creating the top half of the ponytail sections, start twisting the hair from the front section. Pick up two small sections from the top and work your way down to the ear until you have no more strands to grab. This creates larger turns and more volume. After twisting the first section, pin it with bobby pins or clips to secure it. On the other side also do the same.
Step 6: To create a half-up hand a half down look, take the two sections of hair
After that, collect the problematic parts of the twisted hair and fix them with an elastic band. You can raise or lower the Centre of the look by untying the elastic and adding some hairspray. This should be roughly the same area where we tied the first section into the half ponytail. If both sections are lower or higher than half-pony elastic, just slide this elastic down.
step with twisted strands
These two twisted strands should wrap around the same area where we tied the first section into the half ponytail. When both sections are lower than the elastic of the half Ponytail, slide the elastic down and use the bobby pins to secure the hair and add hairspray to tangle the twisted hair and give it more volume.
Step 7 – Gather the rest of the hair into an upside-down Ponytail and secure it
Leaving about 7-10 cm from the Ponytail, tie it with an elastic band with the rest of your hair. Gather them into a low ponytail. Also, Open and make a small hole in the middle of the remaining hair. Twist your hair up and up to make an inverted ponytail. Secure it with pins. Pull braided hair up into a ponytail to create volume.
Step 8:Decorate with Blue Ribbon Style
As a final step, take a lovely blue ribbon and tie it around the small elastic and Ponytail with a bow tie.
Long Wavy Texture  Is One Of The Fantasy Hairstyles
This easy to achieve the look is ideal for a mythical god look, a prime example of Tom Hiddleston, aka Marvel's Loki. With long, flowing curls like these, everyone would be jealous.
Half Up Is One Of The Fantasy Hairstyles
A combo of loose strands meeting a man bun. Chris Hemsworth reworked this look in Thor's debut in the MCU. Thor, the god of thunder himself, a wonderful version of himself, shows how attractive this fantastic hairstyle can look on a man.
Long Curly Is One Of The Fantasy Hairstyles
This is for men with luscious, long, curly hair; you have it? So why not show? It takes longer to maintain, but isn't it worth looking like Jon Snow? Or a mighty knight with luscious hair that will amaze everyone? If you're looking for a cyberpunk look, this is your stop. This cut will give you the looks of a cyberpunk action hero but no real powers. Also,The look can be very well with the right facial structure.
Long Ponytail Again, Is One Of The Fantasy Hairstyles
Also, this is an easy hairstyle that can turn into a realm of fantasy. It's a cute and practical hairstyle sported by these anime characters, characters like Hagi (Blood+), Jae-Ha (Akatsuki No Yona), Kenshin Himura (Samurai X: Trust and Betrayal, Director's Cut), Yu Kanda ( D. Gray-Man), Uta (Tokyo Ghoul), Aladdin (Magi), Walter C. Dornez (Hellsing Ultimate: Vol. 1, Hellsing), Nobunaga Oda (War Knight Blood) and Heathcliff (Sword Art Online).
Side Ponytails And High Ponytails T Is One Of The Fantasy Hairstyles
hese ponytails are an amazing and casual look. Although women tend to dominate the look, that doesn't mean a man can't pull it off. similarly ,Like these characters like Hajime Saito (Hakuouki), Kamanosuke Yuri (Brave 10), Kikate (Hotch Potch -Liar&railL FanDisk) and Clow Reed (Cardcaptor Sakura).
Conclusion
Also, There are many fantastic hairstyles out there, and all of them are excellent. Which one is best is really up to you. Loving a hairstyle and being successful depends on many things; The facial structure is the most important. Another is how you wear it and the overall aesthetic. As I said before, it all depends on you.
Related posts