Different Between Fashion Design Vs Fashion Communication
Just buffer, 11 months ago
4 min

read
171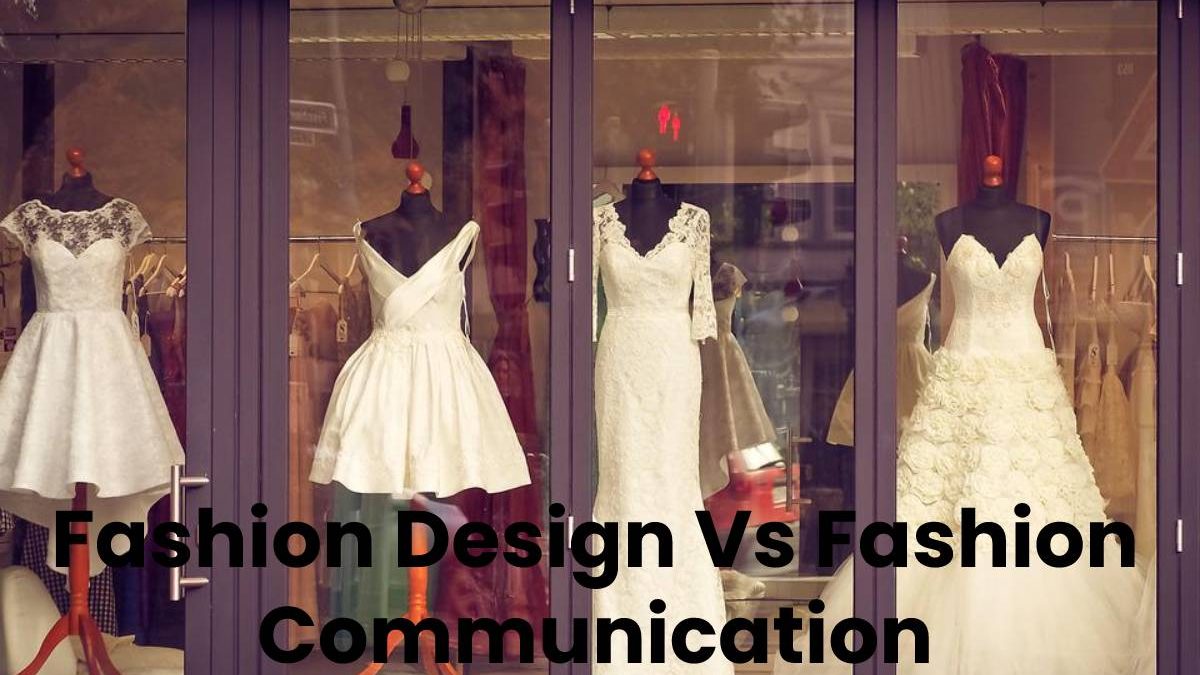 Fashion Design Vs Fashion Communication
Fashion today's topic of discussion is the difference between fashion communication and Fashion design. Let's get into this article as the name already suggests fashion communication is all about the communication part of fashion. It is straightforward and effortless for you to understand so that there is no complication, and you will realize it without wasting any time. And fashion design is all about the design part of fashion. There remain two very, very different streams tied together by this only one thread which is fashion right. You have this one doubt about which stream is better and the difference between the two streams, so today, we just got to focus on that.
Definition Of Fashion Communication
I'm going to stretch you a fast overview of fashion communication. You're doing a lot of subjects related to graphics related to journalism related to visual merchandising, related to 3d max. You will learn about software like Adobe Illustrator, Photoshop, 3d max, and corridor, all attached. In design, you're learning how to communicate how to put across your message once the product is ready. On the other hand, you will display the product or how to sell it, how you market it, and how would you create a story around it. That is all the communication department does. Fashion photography is also a very integral part of fashion communication
Definition Of Fashion Design
In fashion design, you are creating the product essential on the one hand. You will make the product. In fashion design, you are working with fabrics. You are stitching a garment, doing the embroideries, learning the craft of dye, and doing all of those hand techniques you know that you might or might not lose later on In your life or career. Still, it's more hands-on; you're doing a lot of handwork, stitching, sitting on a machine for as long as you are sketching illustrations, and turning those illustrations into a natural product at the end of the day.
I hope this little you know breakdown helped and cleared your doubts about communication and fashion design. In communication, all the FC departments, on the other hand, you're creating a narrative around that particular product so, for example, if it's a garment or if it's a gown. From shooting that gown to making the graphics for saying the bridal range to creating 3d renderings it to doing a visual you know marketing like a window display for it everything which comes around that product is communication, everything that is the product is fashion design.
What Should You Study Fashion Communication Or Fashion Design
Now, talk about which is more feasible or what should I take up. Should I study communication or its design? Listen, there's no right or wrong answer. Very honestly, there is no right or wrong one, so if somebody gives you an answer. It owns themselves because this is something that you have to decide yourself. When you have to choose design, you will have to choose for yourself, of course, it's not easy there are pros and cons to both the departments do not like to the departments.
Still, whatever aspiration you have in the future for yourself depends a lot on that, so your con list and your pro list will be dependent on that. But what I can tell you is both the fields are equally important and equally lucrative if you're working hard enough and if you're smart eough there are lots of interests all because you can't just take up a department and be like life is set.
Still, it can't like that may appear you to work and make sure. That your life remains set and whether it's  communication where you might become like a stylist. Or a photographer or a fashion marketing professional or a digital marketing professional. If you want to do all of that, then actual communication falls if working a lot on the computers because communication focuses a lot on software. If, o the other hand, you are a traditionalist and want to make and create the garment. And you want to touch and feel, and now you enjoy that part of the design.
Conclusion
Where you bring something to life from your sketch. Whether it is the stitching or the position of making the embroidery. And dyeing everything if being involved in all of those things is what is the true calling you can end up becoming like a good designer for some Many companies. Or If you want to get in the corporate sector. Some designers like there it is writing by designers or menswear designers, womenswear designer. Kids designer there's so much you can do and one thing that I cannot stress enough on. When you would like to see it again one last time. The industry lines are blurred out like you can hop, skip, and jump into another department or field. And nobody's going to raise eyebrows because the area itself is the department of fashion or the  industry.
Also read: Tip For Morning Routine
Related posts