Are Zach Shallcross and Kaity Biggar from 'The Bachelor' Still Together?
Just buffer, 2 weeks ago
4 min

read
10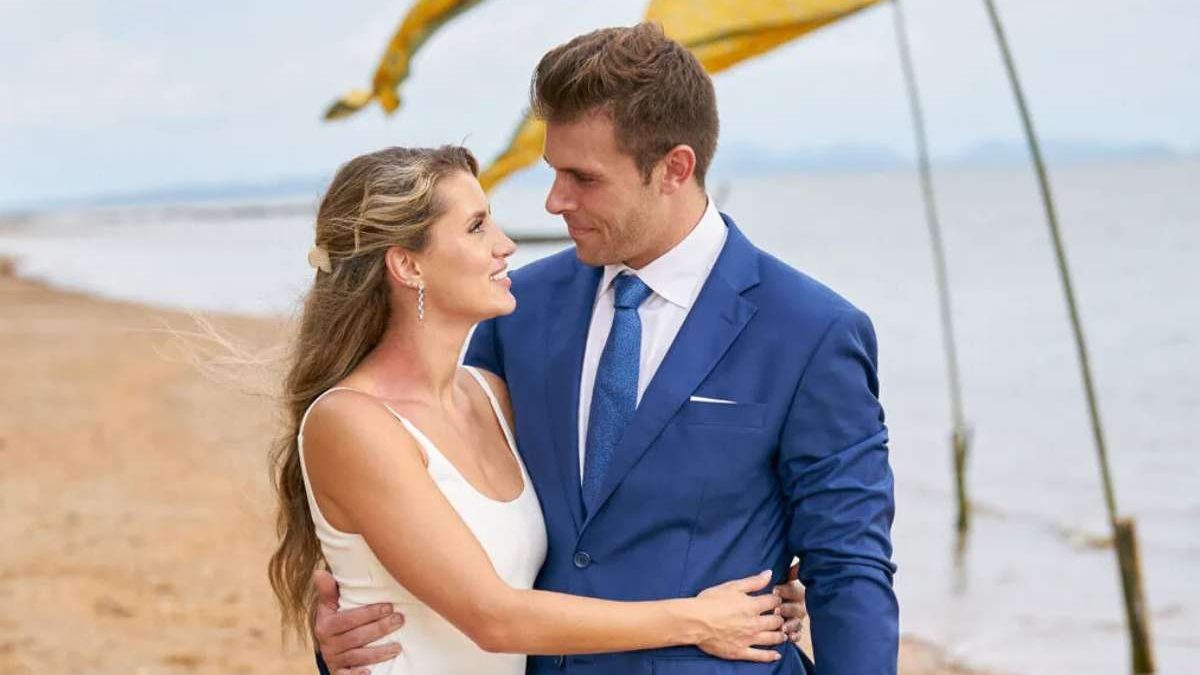 The Bachelor's Zach Shallcross And Kaity Biggar Still Together?
Zach Shallcross, the Bachelor season 27 lead, is a 26-year-old software executive from Anaheim Hills, California, now residing in Austin, Texas. He appeared on The Bachelorette season 19 alongside Gabby Windey and Rachel Recchia when he was Rachel's contender and was eliminated in the final three.
Zach was confirmed as the season 27 Bachelor in September 2022 during The Bachelorette season 19 "After the Final Rose" episode. "I have no words; I'm just taking it all in now." "I'm nervous right now, but this is a once-in-a-lifetime opportunity," Zach stated at the time. "I want to find my best friend, fall in love with my best friend, and walk away with someone who will be with me for the rest of my life."
Kaity Biggar & Zach Shallcross Are 'Officially Roommates' After Moving In Together in Austin, Texas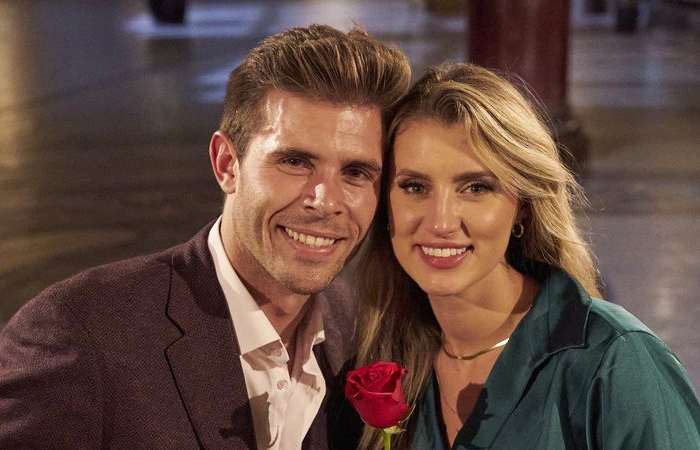 Fans of 'The Bachelor' saw Zach Shallcross and Kaity Biggar fall in love and become engaged on Season 27 of 'The Bachelor.'
Since then, the two have been living together in Austin, Texas, and keeping followers updated on their romance via social media.
Kaity took to Instagram to share cute images of herself and her fiancé at their new house with the caption, "Officially roommates!"
We couldn't agree more and are overjoyed for Zach and Kaity!
We can't wait to see what they get up to now that they've officially moved in together. Congratulations, you two!
Zach proposed to Kaity with a "disco-ball" ring.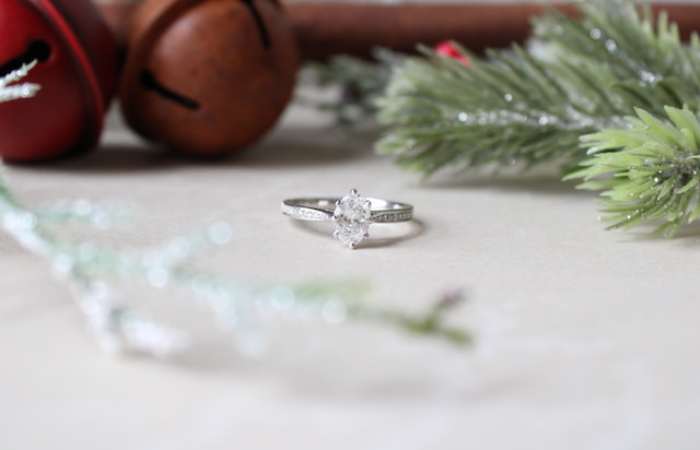 Neil Lane, a jeweler well-known in the Bachelor Nation franchise, fashioned Zach's engagement ring for Kaity. According to the Bachelor contestant, the ring reminded her of a "big disco ball."
Lane's platinum ring features 150 tiny diamonds and a center oval-cut diamond set on a three-sided diamond band encircled by a halo of round-cut diamonds. According to PEOPLE, the diamond weighs 3.10 carats.
Zach Shallcross & Kaity Biggar Are Finally Living Together
Zach and Kaity are excited about their future together. Kaity confirmed on Instagram on July 9 that she and Zach have finally moved in together in Austin after just under a year. "Officially roommates," Kaity captioned photographs of the pair looking fondly at one other.
Zach and Kaity can concentrate on their wedding now that they've moved in together. Zach added that they are planning their wedding for 2025 because they want to appreciate the simple things together right now. He said that following the wedding, they'll start thinking about having children. Kaity has recently returned to her nursing career, while Zach hopes to find another software executive job.
From the start of Zach's season of The Bachelor, Kaity appeared to be the ideal match. They had such a close relationship, as seen by her caring for him by delivering him a box of sweets while he had COVID-19 in London. And also appeared to be in a relationship on their hometown date when Zach assisted Kaity in settling into her new home in Austin. They may now look forward to their future together beyond The Bachelor, where they will hopefully live happily ever after.
Here's every 'Bachelor' and 'Bachelorette' season in order, including all 'Bachelor Nation' spinoffs
The Bachelor is one of the longest-running reality shows in the United States, and its phenomenal popularity paved the way for multiple spinoff series, each with more drama than the one before it. Many individuals find love amid tears and heartbreaks; indeed, the love isn't always long-lasting, but it matters less than the trip for the viewers.
Few people are courageous enough to start watching from the beginning of a series with so many seasons, but if you're eager to take a deep dive into the Bachelor Nation, look no further; here's every single Bachelor Nation season published so far, organized chronologically.
Kaity and Zach will be married for a long time.
Although the Bachelor pair is engaged, they are "not in a rush" to marry. The team told PEOPLE in an interview that they are waiting to "see how things go."
instagram. You might be able to obtain the same information in a different format, or you might be able to discover more details on their website.
The couple stated they intend to marry around 2025 and may invite a few other Bachelor Nation members to the event, including Ariel and Gabi.
They aim to travel (Kaity also wants a beach house) and live a "normal life," according to PEOPLE. They may also have children someday. Meanwhile, they've been doing a lot of couple photoshoots, which Kaity has been documenting on Instagram.
Conclusion
Yes, Zach and Kaity are still together after the 2023 finale of The Bachelor. Zach chose Kaity as his winner at the final rose ceremony in Krabi, Thailand. He proposed to her and they plan to have a long engagement. The couple has already chosen a wedding date.
Zach Shallcross was birth on July 31, 1996. He has pyloric stenosis, an uncommon condition in infants that prevents food from entering the small intestine.
Related search
Zach and kaity still together
did zach and katie hook up bachelor
Related posts