The Story of Ali Baba: Dastaan-E-Kabul
Just buffer, 2 months ago
0
7 min

read
19
Introduction
ali baba: dastan-e-kabul – An amazing show by peninsula pictures called Alibaba: Dastan-E-Kabul is going to begin. Produced by Alind Srivastava and Nissar Parvez. It is an Indian fantasy series based on the Arabian Nights character Alibaba. The story is very much inspired by the popular story of Alibaba and the forty thieves. And also has enough craze around the audience to start the show.
In this blog, we will cover all the aspects relating to the story Ali Baba. And talking about the characters played. Thus the story continues along with other characters starring Sheezan Mohammed Khan, Tunisha Sharma, Karthik Jayaram and Sayantani Ghosh of Chapter 1- Alibaba: Legend of Kabul, which premiered on 22 August 2022 to 14 January 2023 on Sony Sab.
Chapter 1: Ali Baba Dastaan-E-Kabul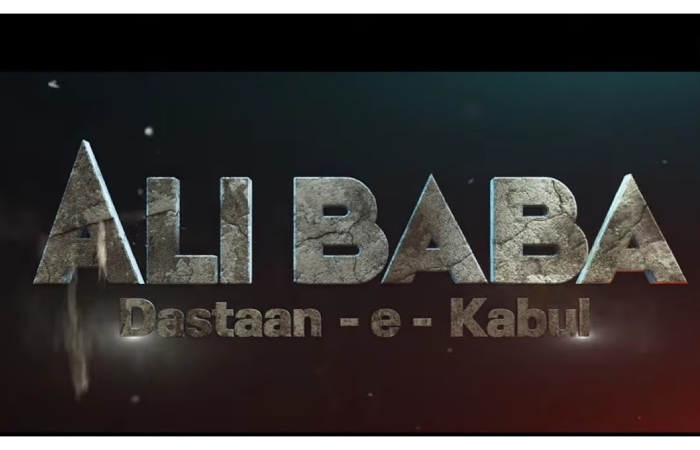 However, the premise of the show has been kept very simple. The story begins, with arrival of hero Ali Baba. Ali Baba is a person who is good at heart but has struggled a lot through poverty to survive. And so far, the story we have seen is that in the mamuli Gali of Kabul, where Ali Baba lives with five orphans, Gulrez, Himmad, poya, Nafi, and Alifi.
Despite being poor, Ali is a very good person and a lovely brother who looks after his brother and sisters. As he is unaware of his destiny and talent, which is a god gift?
He frequently has visions of his father, the legendary magician Mustafa. Who has been killed while fighting with the Forty Thieves and their Leader, Iblis. however, he predicts that Ali will fight and finish "Legend of Kabul." Simsim, who respects and loves Iblis, chooses to crack the moon to lift the curse and free the Forty Thieves, and he is successful. Due to a dispute between Princess Mariam's father and her evil uncle Saddam—a crafty man who aids Simsim but aspires to the throne—the princess loses her father. Mariam eventually manages to get away and eventually runs into Ali.
Some More About Ali Baba Dastaan-E-Kabul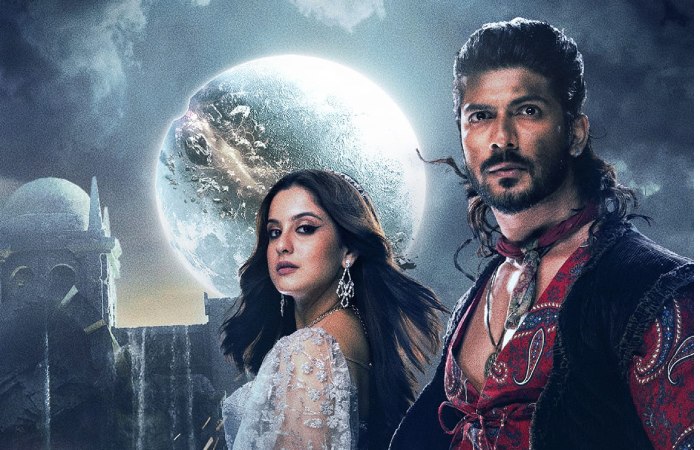 Furthermore, Ali, Mariam, and the kids arrive at Ali's house. Then they gradually start to feel romantically drawn to one another. Ali Baba enters the cave in an attempt to take the treasure, but Simsim and the other forty robbers brutally defeat Ali Baba. But he was unable to take the riches since Simsim's power prevented the Talisman's enchantment from working in the cave.  Then he tricks the forty thieves and Simsim utilising the magic of the Talisman after killing Fakhri (a large serpent sent by Simsim), conquering the challenges, and stealing. Ali and Simsim square off, but Ali takes the Talisman and emerges as Parwaaz's Saviour.
As soon as Qasim enters the Cave, Simsim and the 40 Thieves brutally execute him. Additionally, they hanged him in the middle of Parwaaz and issued a warning not to approach him lest his entire family perish. In order to protect the family, Marjina and his associates forbade Ali from trying to capture Qasim. However, when Qasim saw this happen, he learned the name of the Saviour (Rakhwala) and the cave's secret code. Ali enrages Qasim's wife, who slams the front door in his face. When Nazia arrives, Ali, now appearing as the Saviour, gives Qasim a befitting burial by having a tailor stitch up his body's wounds.
About Forty Thieves and Simsim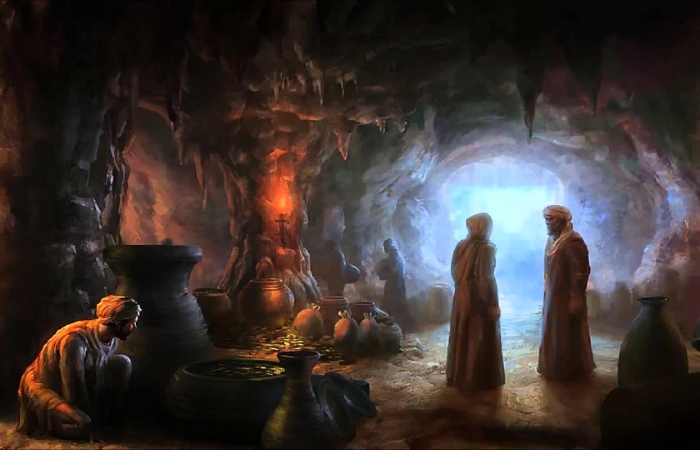 Now, Ali Baba looks for a method to put the forty thieves and Simsim to death finally. Ali then enters his father's magical realm by deciphering his father's hints. After making several wrong turns, he eventually runs into his father, who offers him the "Noor" but cautions him that the Noor only functions with the Talisman. He returns and learns Nazia has sold the Talisman. Ali travels in search of the Talisman but knows from Nafi that Marjina has been taken hostage. He then resolves to put Marjina's life ahead of his own. Ali fails in his attempt to save Marjina, has his face burned by forty thieves, and is left to perish.
Finally, Simsim escapes the cave by killing Marjina to lift the curse. And also finds Ali's grandmother. Very soon, she enters Mustafa's magical world to find her answers and come face to face with Mustafa.
Chapter 2: Ali Baba Ek Andaaz Andekha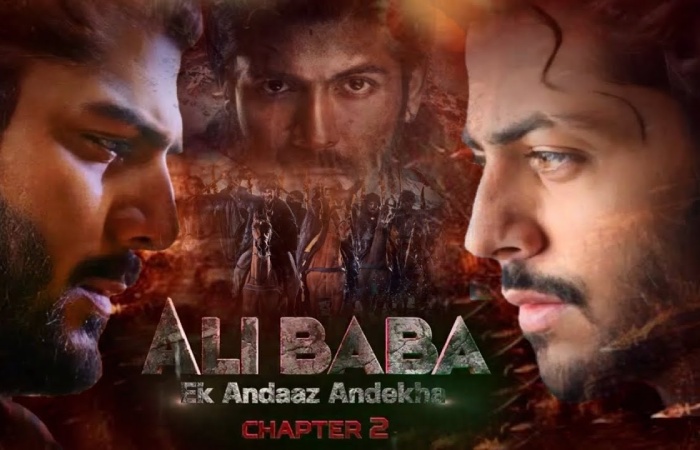 Yet another new series has come up with thrilling episodes of Ali Baba starring Abhishek Nigam as Ali Baba. The story is the continuation of Chapter 1, which will proceed as narrated below:
When Simsim asks Mustafa who the Rakhwala is, he responds that it is his son Ali. Alifi tries to end Simsim at the exact moment as she saves Noora Dadi and destroys the portal to Mustafa's universe. Ali is healed by "Bikshoo" and his followers, and his new appearance is revealed. Additionally, the Bikshoo offers Ali an old sword that they have a connection with and that only Ali is capable of using. Then he travels to Parwaaz in the role of Chote Kotwal with Hasan in the part of Bade Kotwal to locate Simsim. Everyone despises Chote Kotwal due to his harsh conduct. He also delivers the body of Iblis with the information that Ali Baba was the Saviour and that he has since passed away.
Simsim then invites a genie, one of the fourteen devils who betrayed Iblis because he was in love with a human female, and makes a vow to give him his lover's heart. Ali later learns a tip on how to find Marjina by battling the genie Ghaddar. However, Simsim manages to free Iblis with Ghaddar's assistance and returns him to the cave. Then Chote Kotwal comes to Ali's home to live there to protect them. However, no one accepts him, especially the children. Yet, when he offers Nazia money, she decides to keep Chote Kotwal and Bade Kotwal in the home. Simsim is later taken to Egypt by Chote Kotwal to imprison her and find a means to return to Marjina.
Continuation of Ali Baba Dastaan-E-Kabul 2
While travelling, an unidentified headless woman enters a marriage. And abducts the groom, disturbing Ali and Marjina unintentionally. Ali devises a plot to capture the headless woman in order to aid the populace and release the groom. Marjina also arrives to save Ali. However, the headless woman leads them to her residence, where she keeps additional grooms as well. Alifi informs the kids in Parwaaz that Chote Kotwal is Ali Baba at their request. They then set out to find the Talisman and eventually found themselves among snakes. Ali, however, keeps her promise and locates the head of the headless woman. The forty thieves and the most potent of Iblis' fourteen devils escape Simsim.
Ali and Simsim then fight. However, Ali defeats the most powerful devil of Iblis and then Simsim seeks to take revenge on Ali. Ali successfully brings Marjina's memories by leaping into the fire. But she burns the tree carrying it during the conflict. Ali and Marjina stop Simsim in a circle the lantern has produced, and they then flee from her. When Ali then recalls Marjina to her, she remembers everything except for Ali's face. However, Ali reveals to her how his face has altered.
The Final Step of The Story
They then succeeded in saving the kids, and Mariam kills Saddam in the end. Simsim attempts to locate the Talisman but is unsuccessful. Simsim then realises that she needs Ali's assistance to find the Talisman after noticing Noora's tattoo on Ali when Noora and Ali Baba are engaged in combat. Ali declines her service request. She then murders Noora Dadi before threatening Ali that she will kill everyone he has ever loved and ruin the entire Parwaaz. Ali Baba assures her that he will obtain the Talisman on her behalf to save everyone's lives.
Ali is wounded by Simsim's arrow while defending Roshni from it as they arrive at the Shangrila in the northern part of Hindustan to obtain the Talisman.
Conclusion
In the above article, our website Just Buffer has collected all the information related to the story of Ali Baba: dastan-e-Kabul. We hope you find this article very informative and helpful.
Related posts